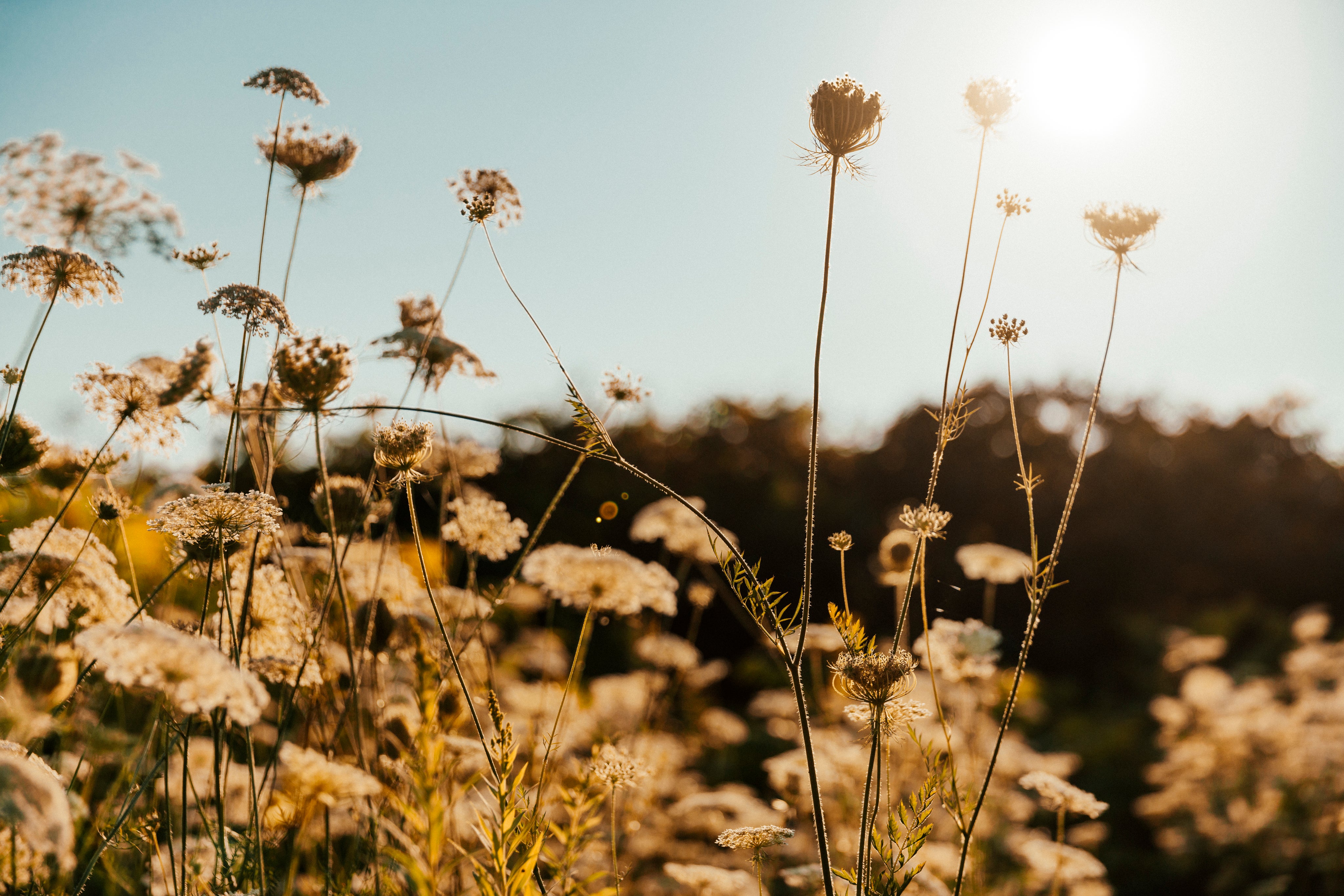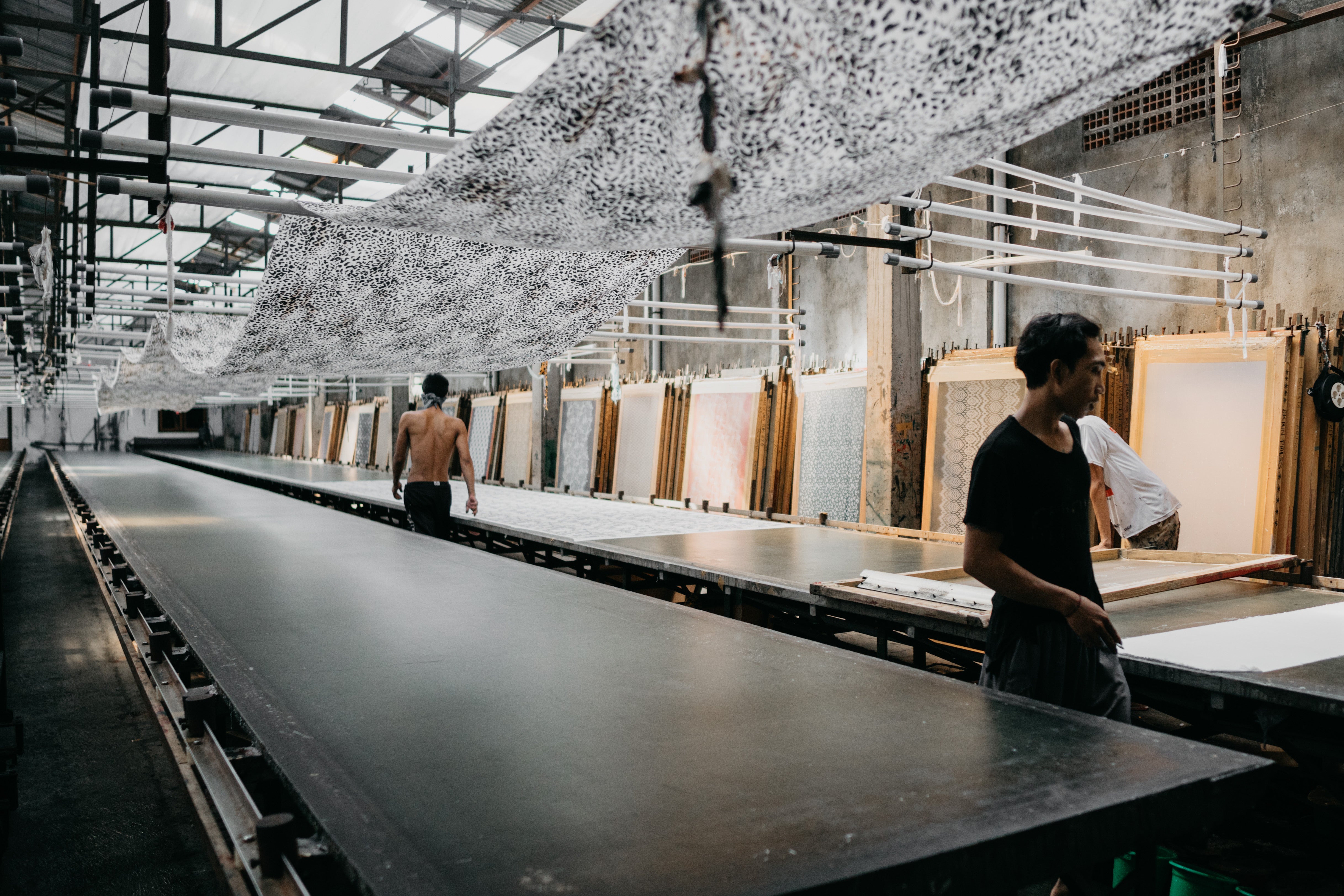 Our Sustainable Studio
When launching Studio Sol, designer Sarah Hardie had a set of priorities that she was determined to adhere to. "I wanted to created a beautiful, feminine range of clothes and accessories from a range of natural fibres; cotton, supima, muslin...and I wanted them to be made by a group of seamstresses that were well paid and actually enjoyed their work."
Of course, when launching a fashion label, budget is always at the forefront of the mind. But while Sarah knew that there were cheaper ways of getting her designs manufactured, she chose instead to seek a sustainable studio in Bali. Beyond the tourist hub of Kuta and its nearby beaches is a deeply spiritual country that values art and creativity and its here that she discovered the ideal manufacturing studio.
Studio Sol's textile factory employs and trains men and women from the local area. "The Balinese are Hindu and therefore their religion is an integral part of their day-to-day life. There are many celebrations throughout the year and we always allow our employees to take these days off so they can be with their families. When we're particularly busy we offer them paid overtime but there is never any expectation that they have to do it - it's always their choice," says Sarah.
Studio Sol's Balinese studio is an integral part of the business and Sarah is proud of the talented team she works with.
The Botanical Dye House
Creating a beautiful colour palette for each collection is one of my priorities as a designer of ethical & sustainable clothing. I'm a perfectionist when it comes to quality dyed fabric and I want each shade to be subtle and natural. The only way to create nature-inspired hues is to plant dye and while it's a long process, it most definitely has stunning results.

I work with a small, dedicated team In Bali who use indigenous plants to create earthy pigments and dyes. The entire process is eco-friendly and organic and it's fascinating to watch.

As soon as you walk into the studio you notice the strong scent of the leaves slowly fermenting. It's an essential part of the dye process; an ancient technique that is gentle on the fabric and kind to the earth.

The entire dye process takes a little over a week and begins with the collecting of leaves from the studio's plantation. The leaves are chopped and then immersed in water that boils for six hours until the dye is ready. The fabric is dip-dyed for an hour before it's washed and this process - dip-dyeing and then washing - is repeated between six to ten times to create the desired colour.

Of course, there are pros and cons to every part of the design and manufacturing journey and plant dyeing is no different. The dye process is slow and unpredictable. We get more variation in colour which can create unique and charming colour for a few pieces and not-so-ideal shades on others. But this is all part of the sacrifice a brand must make when we opt to design sustainable clothing with a conscience. And I know that so many of my customers appreciate this effort and the unique, earth-friendly clothing they get to wear as a result.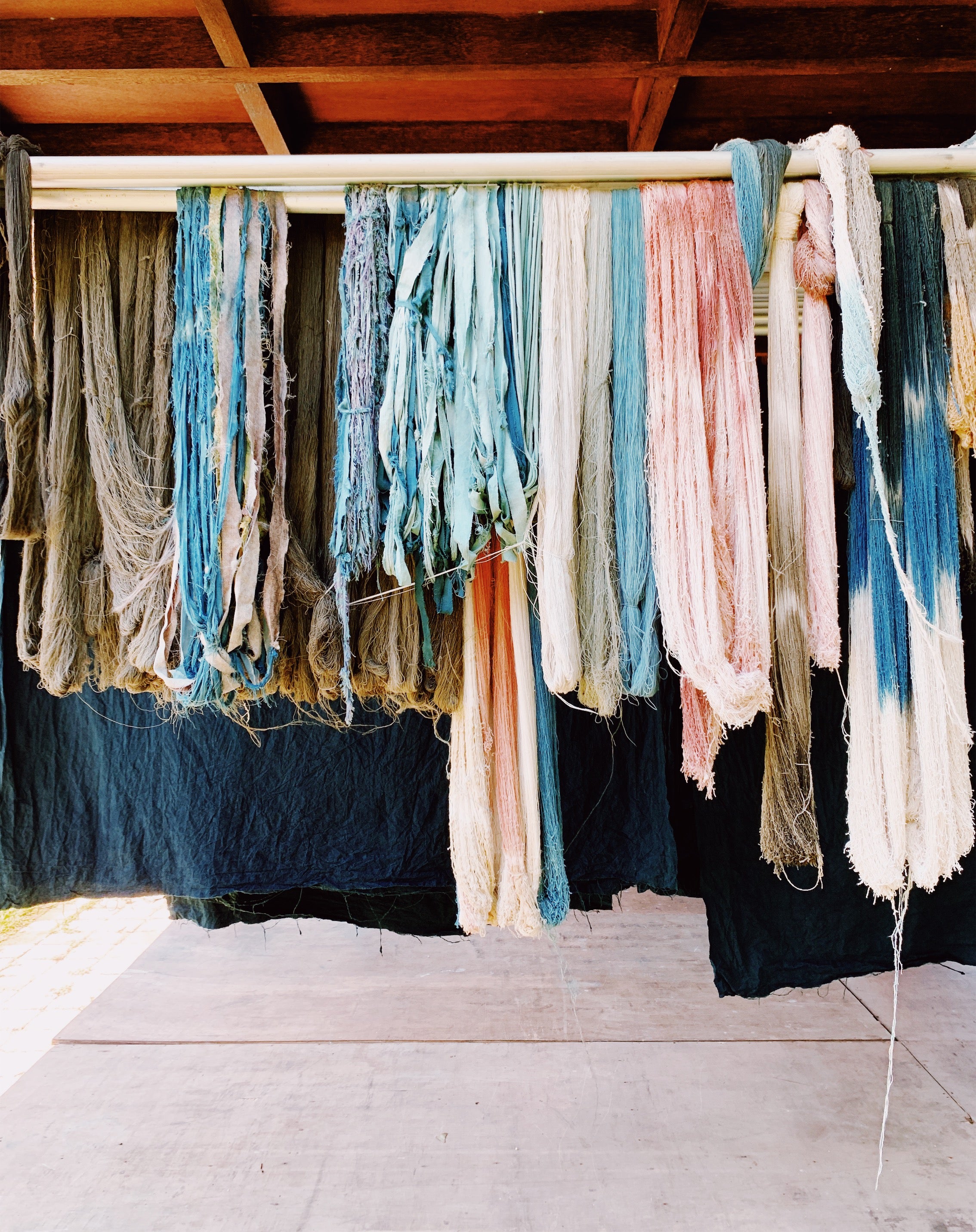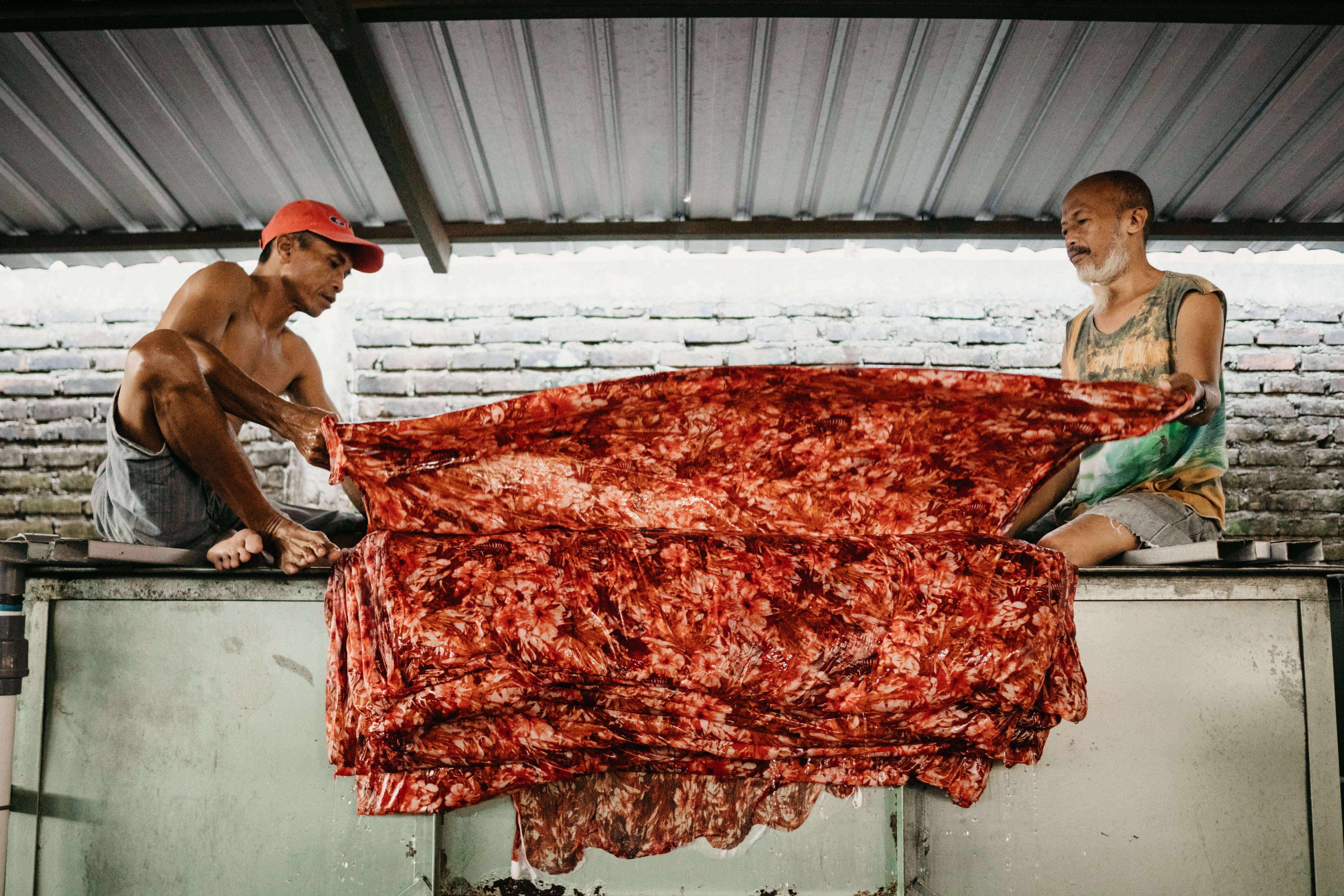 The Printing Process
As well as sourcing the most eco-friendly fabrics available, we are dedicated to printing them using the most natural dyes and eco-friendly practises.

The initial design for our fabric is inspired by a range of everyday items; a vintage doll dress, a tablecloth from a village cafe in Vietnam, a torn piece of rescued vintage wallpaper. From here we repeat the artwork to create a pattern that can be printed on lengths of fabric.

"I love creating beautiful clothes and I'm proud of the fact that they are made using the most natural and environmentally-sound procedures. Whenever I visit Bali I spend time at the printing house and our studio, chatting to the lovely people who work there. It's good to know that these beautiful souls contribute to my vision," says Sarah.
Ethical, Sustainable, Slow
This new era of eco-fashion has introduced a plethora of words and phrases into the sales pitch and as a conscious shopper, it's easy to get confused by what it all means. Now that sustainable fashion is ideal, the notion of green washing an otherwise not-very-sustainable brand is rife. There's a lot of mixed messages out there and subsequently, a lot of confused customers. So how do you know what's sustainable? How do you know that the label you're buying is as ethical as you want it to be? How can you shop with awareness and trust that the item you're buying ticks all your eco priorities?

Transparency is essential as is the clear defining of ethical clothing, sustainable clothing and slow fashion. Put simply:

Ethical Fashion – concerns human rights.
Sustainable Fashion – concerns the environment.
Slow Fashion – concerns the clothing piece itself.

Ethical fashion concerns the men and women who dye the fabric, create the patterns and sew each collection for Studio Sol. If you have read my previous posts, you know that I work closely with a plant-dye factory and a studio that pays their staff a fair wage and honours all religious holidays and ceremonies. The staff work in safe, healthy and comfortable conditions and are offered paid overtime but are never obliged to take it. I visit the dye factory and studio multiple times a year to oversee production and I enjoy connecting with my workers who have become friends over the years.

Sustainable fashion directly concerns the environment and I believe that this is an area that I, as a designer, can constantly improve on. The environmental cost of fabric production is significant and utilising fabrics such as linen and hemp are a priority for me as they use significantly less water and create less waste than cotton. That said, I still use cotton in my collections but where possible, I choose a cotton/linen or cotton/hemp blend. All the offcuts from my designs become bags that each order is packaged in and I encourage you to reuse them as shopping, library or storage bags….they are beautiful decorations to hang off a bedroom hook and just as useful for keeping receipts, birthday cards and important documents safe.